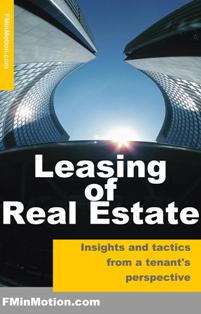 Price: USD 115.00
One of the most important and costly agreements entered into by virtually all businesses is a commercial lease for their premises. The standard lease agreement for commercial space will almost always be the longest and most difficult to understand "standard form" agreements one will have to deal with. The lease agreement of the 20 to 50 page variety will almost without exception be extremely one-sided providing the Landlord with everything conceivable and the Tenant with the minimum possible protection.

Learn how to go about negotiating the best lease possible for your organization. What do you need to know about insurance policies? How can you lessen the risk of not obtaining proper coverage?

Recommendations are provided for dealing with lease documents as well as common problem terms in leases that you need to be aware of.

Program materials cover the following topical areas:
- Fundamentals of facility management
- Objectives of leasing
- The lease agreement
- Lease versus own
- Operating costs
- Lease audits
- Controlling the financial impact of long-term leases
- Lease structuring
- Negotiating strategies and tactics
- Pitfalls in leasing
- Lease definitions
- Benefits to hiring professionals.
Self-test section(s) included.
Free shipping to Singapore & South East Asia
---
Details
SKU: LEA EB MS
ISBN: 978-1-897419-07-6
Weight: 1.00 lbs